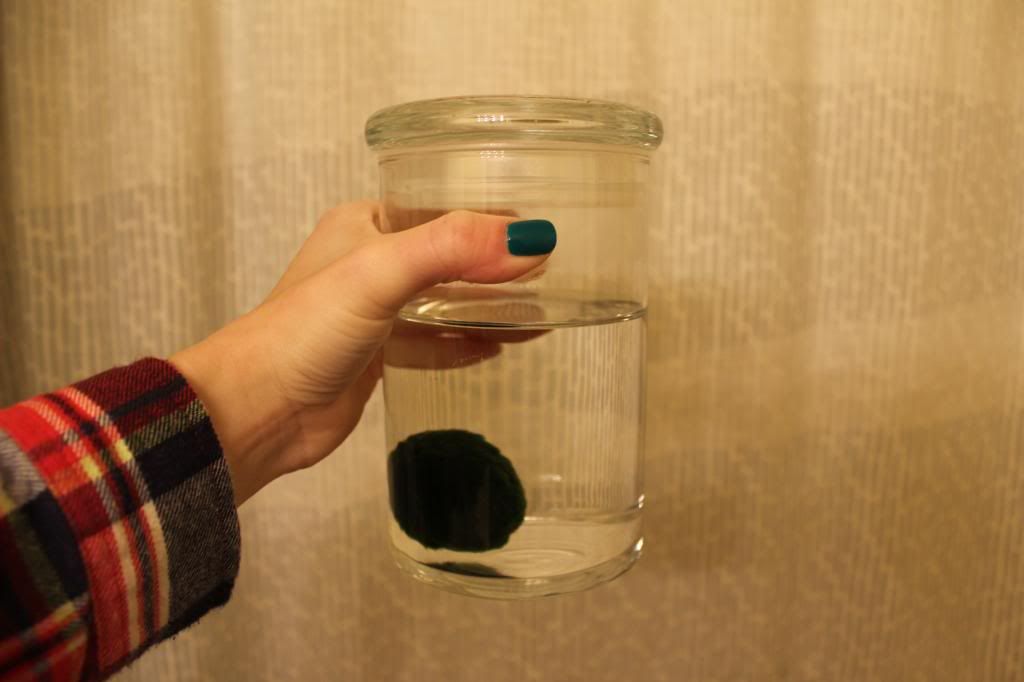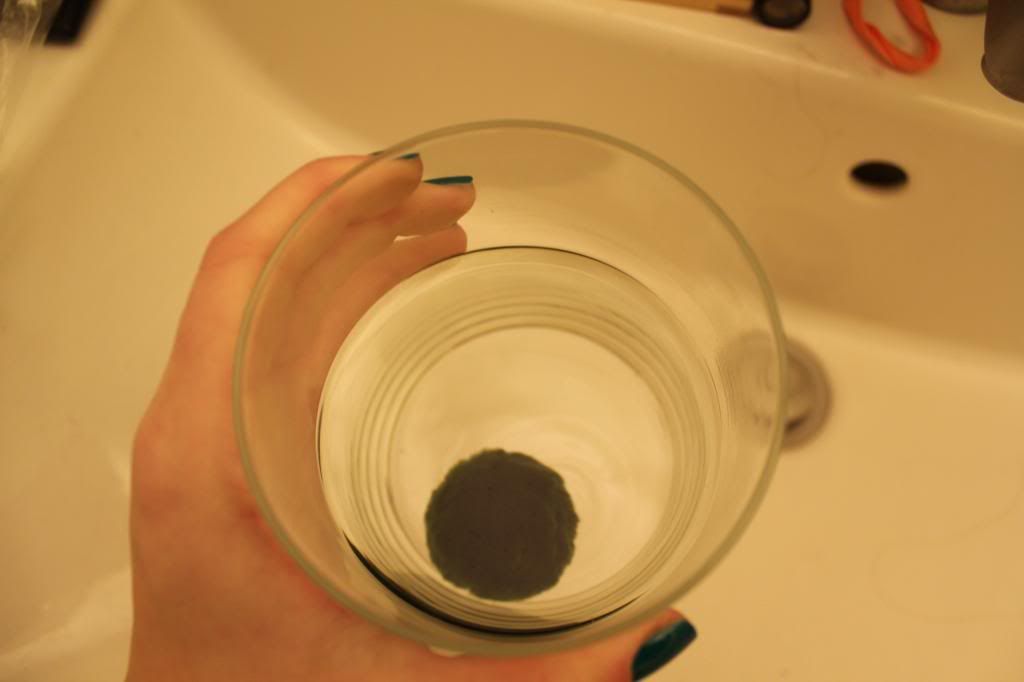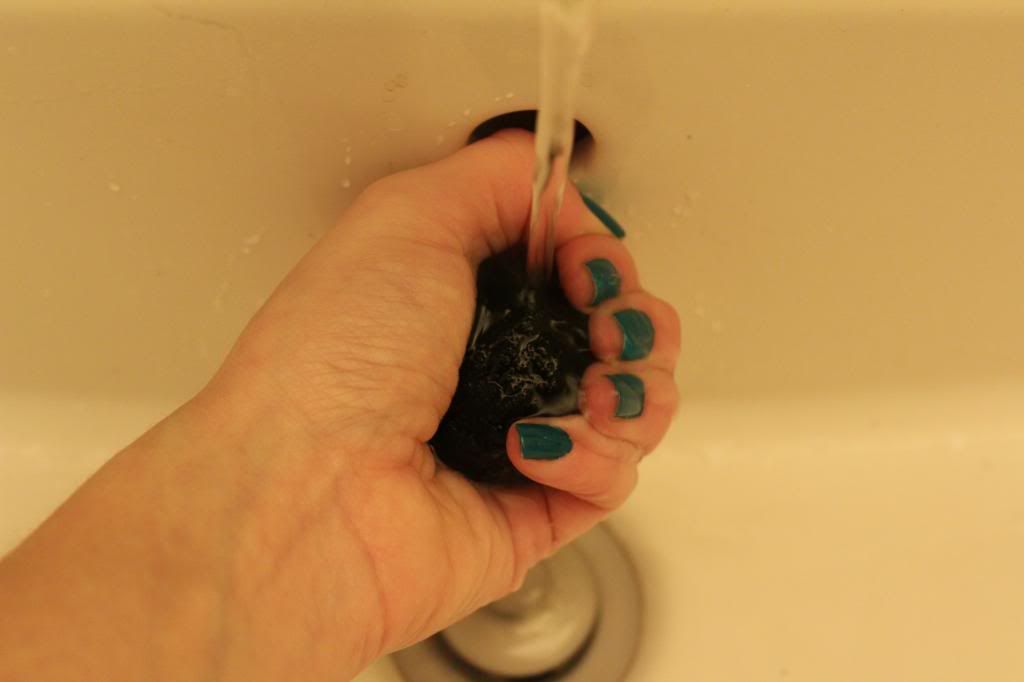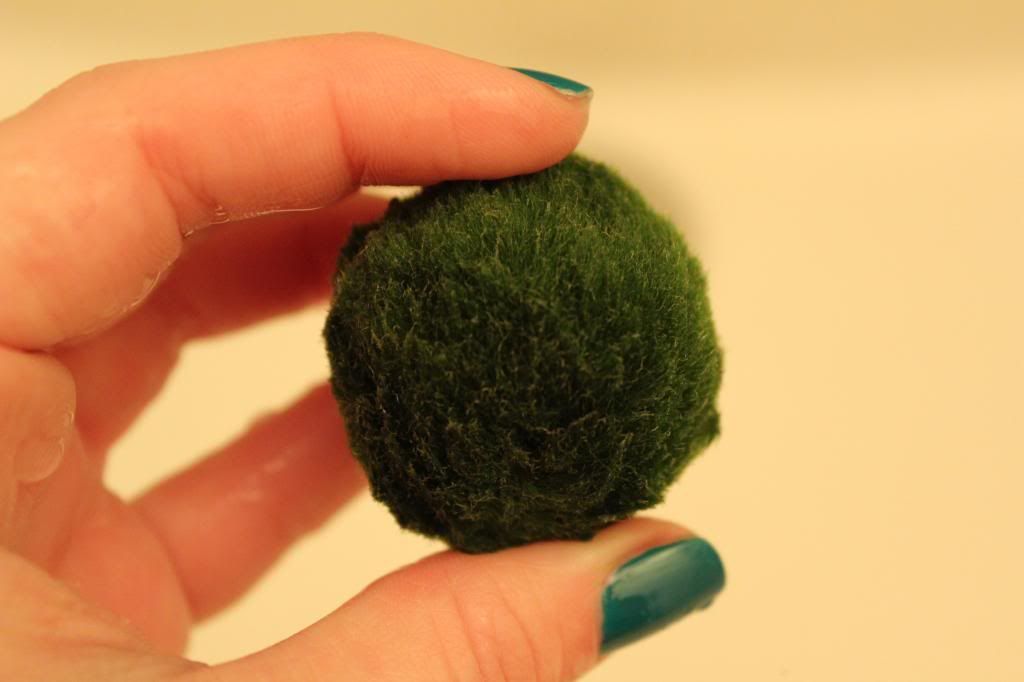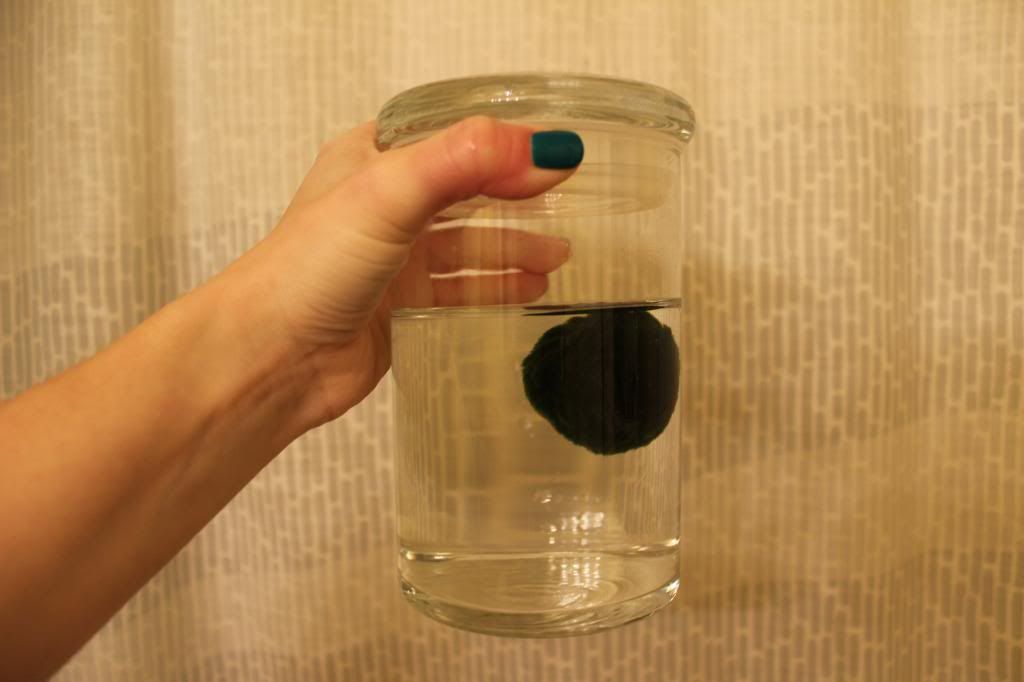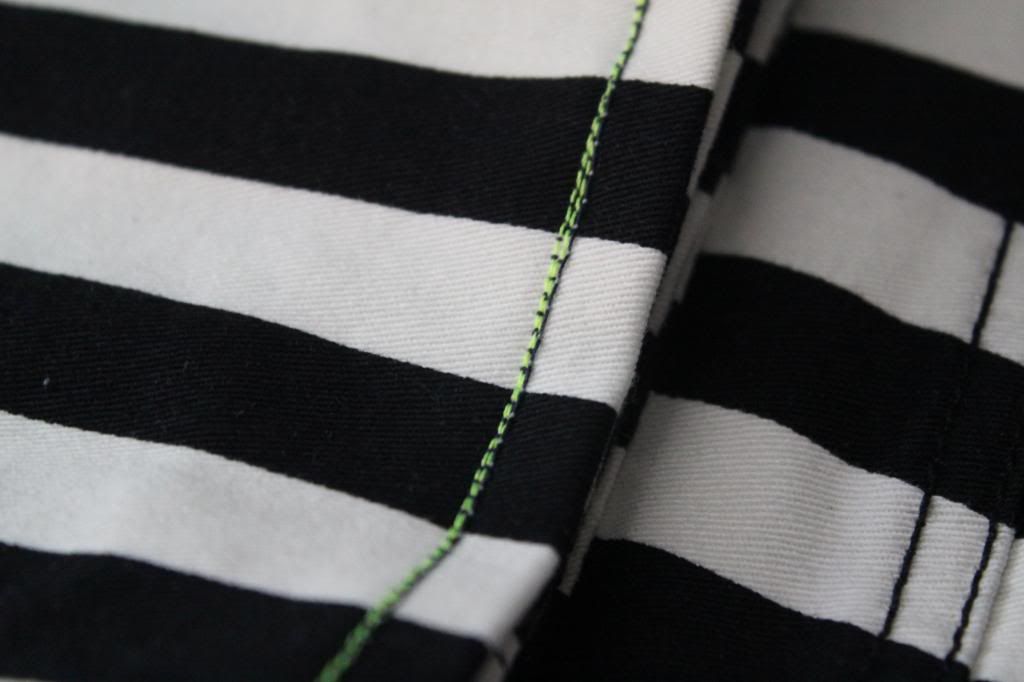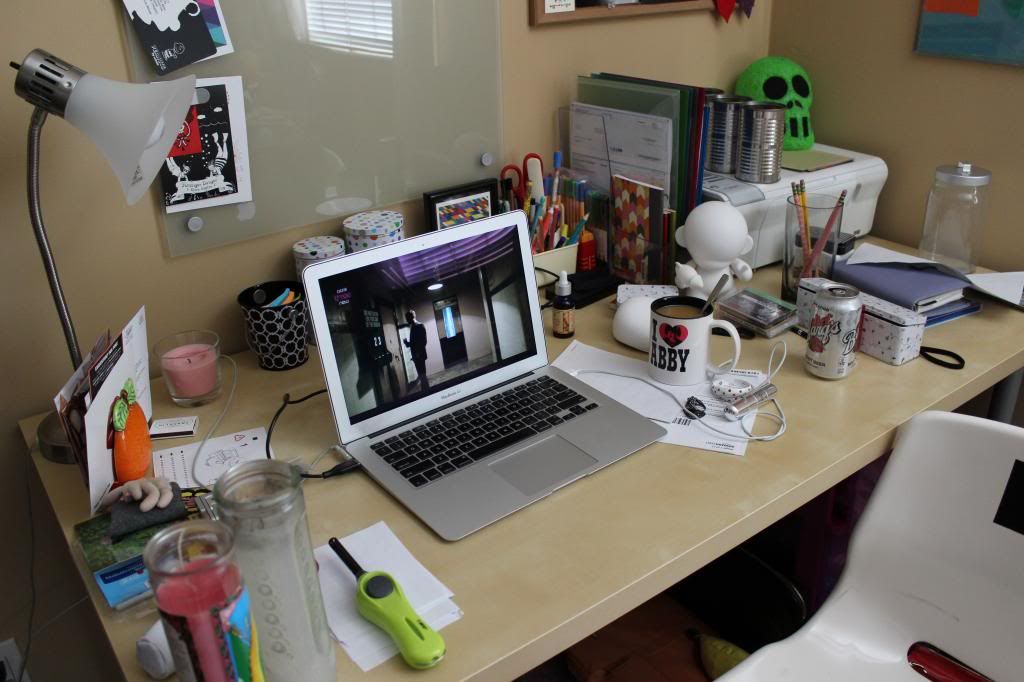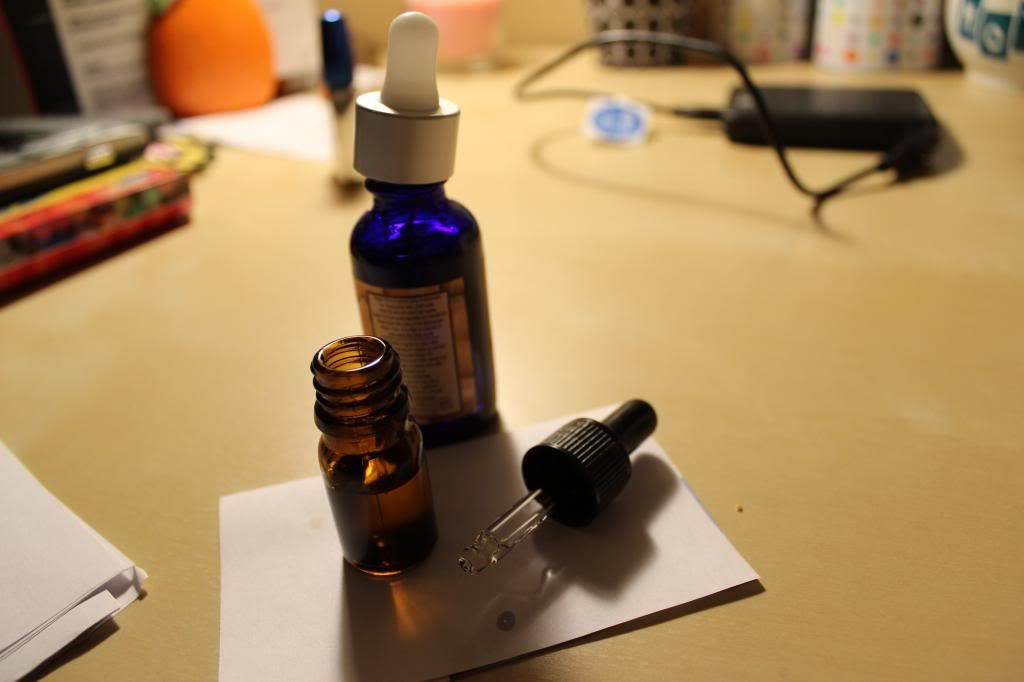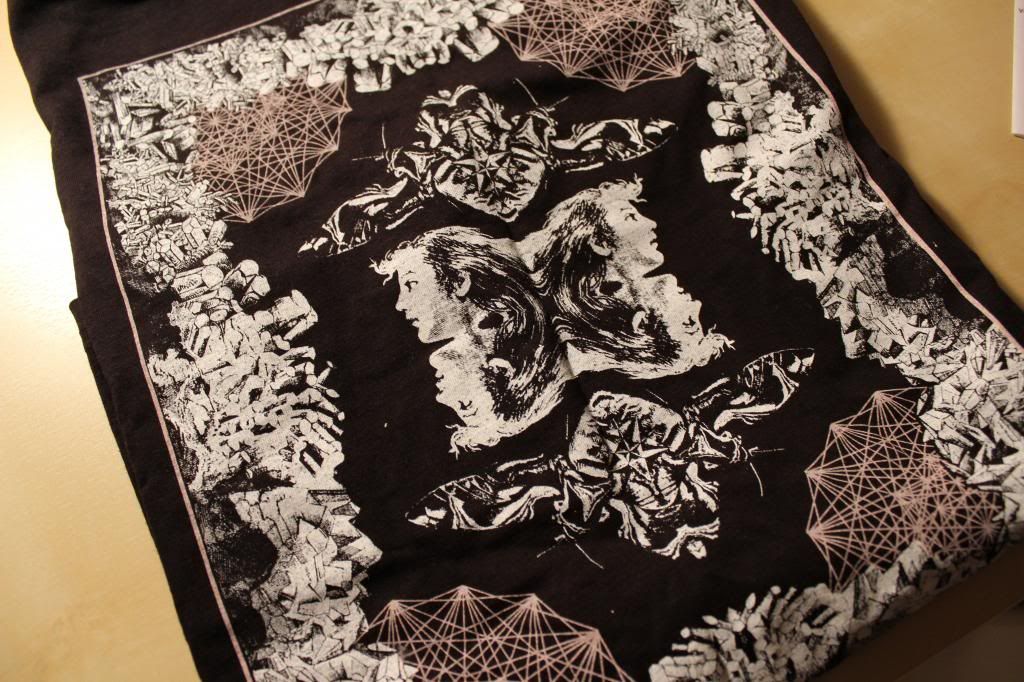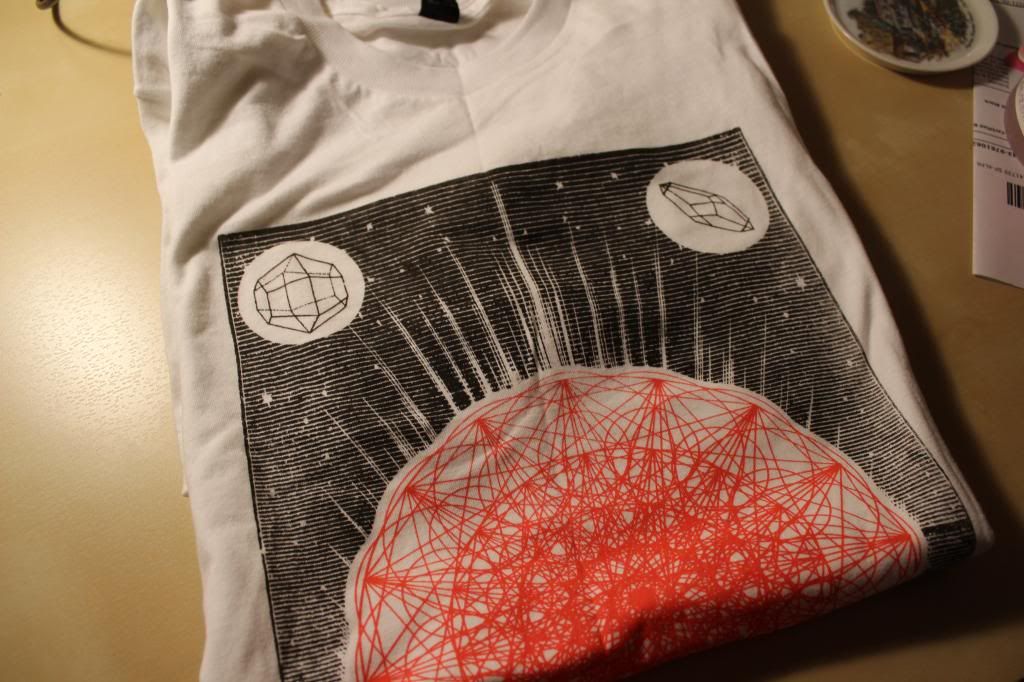 1-5. bathtime for marimo
6. re-hemmed striped pants, neon green thread
7. desk
8. transferring oil, amber glass bottles make me feel posh
9-10. shirts from fennec design co. (formerly the apothecarium.) i can't wait to slice up the one on the right.
Lately I've been doing a whole lot of nothing. I've gathered a massive stack of clothing and a bits to donate and I've actually managed to put clothes away immediately after washing them. I'm still working on tidying up and purging
stuff
.
More than that I've been feeling awfully in-between. I keep swearing that I'll have myself fall into a good and healthy routine -- but here I am at 12:30am. I've been home for work for an hour and a half and I've been nursing a beer for that long. I tore open a package and my tax-return and I've been looking at the mess of shoes on my floor. I keep telling myself that I need to finish reading
A Clash of Kings
but instead I'm watching Dominic Monaghan searching for army ants.