A week or so ago I saw this picture of Dolce & Gabbana's A/W 12/13 collection sunglasses.
Taken from what do I wear.
And I fell in lust. Immediate lust. So I had to try my hand at making my own. Because I was feeling a bit silly today I decided to make a video in Photobooth and edit it some in iMovie.
The song playing is "Miami, 1981" by "Neutral Bling Hotel" which can be found
here
. And holy hell, this album is great. It mixes popular rap songs with NMH and it's pretty much my current favorite thing.

Supplies: E6000 or your favorite adhesive, roses, sunglasses and toothpicks.



Check out how cute these lil' things are! I got them from MottoMiquette on Etsy. I got the decoden supplies for my BC case from her too. And I can't rave enough about that shop. Such cute little decorative things and ridiculously fast shipping. I ordered them at 1:30PM last Saturday -- a holiday weekend -- and I got a shipping confirmation at 2:30. The package arrived Tuesday. Okay, so the shop is only in Jersey, which isn't far from me. But serious props for the shipping!



The finished product!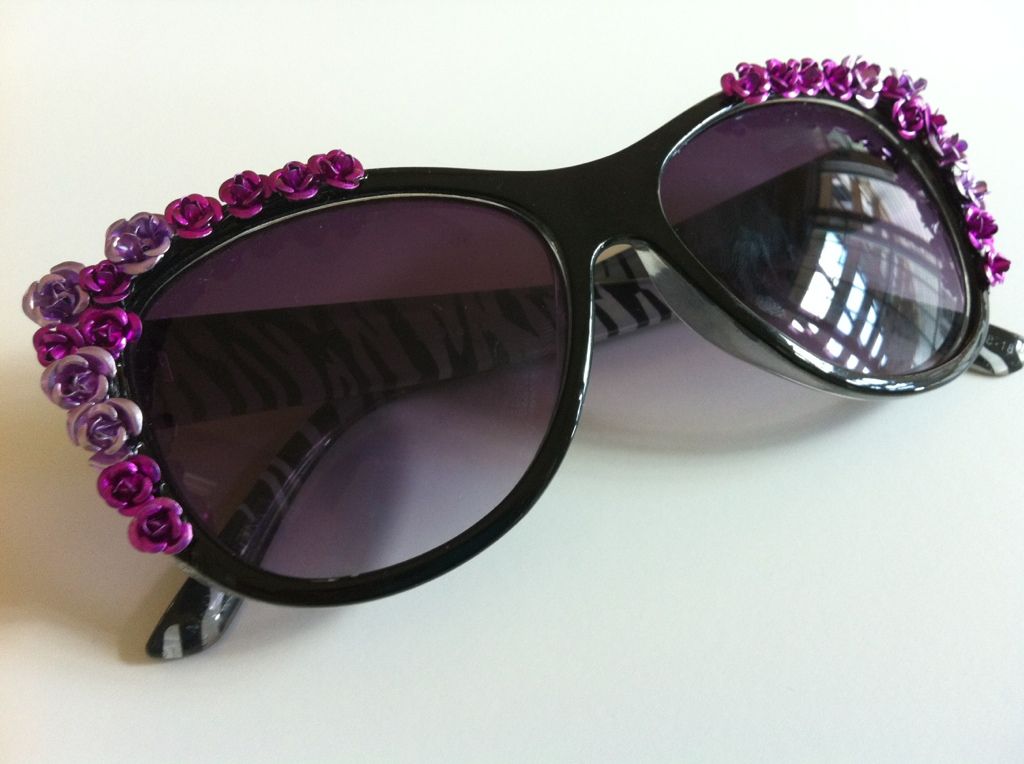 And a dumb and pouty looking picture of me in them! I didn't have a chance to take a good picture, I was off for a walk with my dad. But you get the idea, right?

Edit: Because I totally forgot to add the link in earlier and this post blew up (hi!) here's a link to
MottoMiquette's Etsy
. I have never had a bad etsy experience, but I seriously can't rave about this seller enough. I used Small and Tiny aluminum roses.
I also added a link to Pinterest for this, because there was interest!
If you're interested in buying an already made pair of these sunglasses, check out my
Etsy, here
!