So I'm awful and I haven't worked on my knit blanket in a long time. It's just hard going because it's sort of heavy.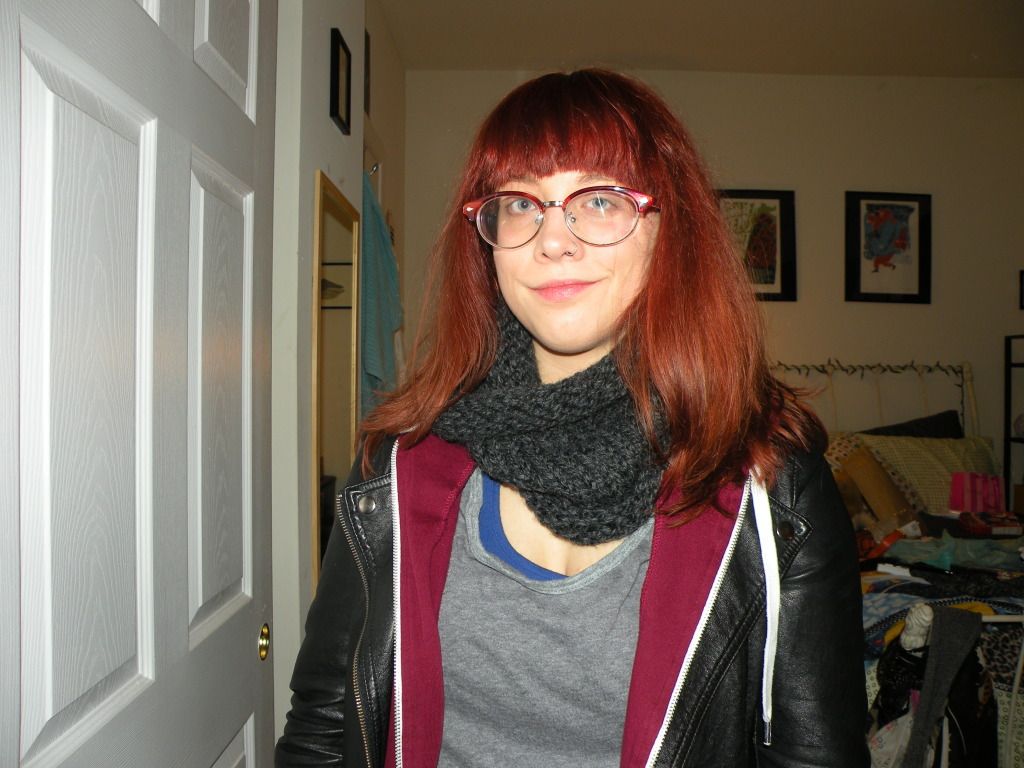 I did however pick up a pair of circular needles and knit a cowl. I followed the tutorial on
Smashed Peas and Carrots
.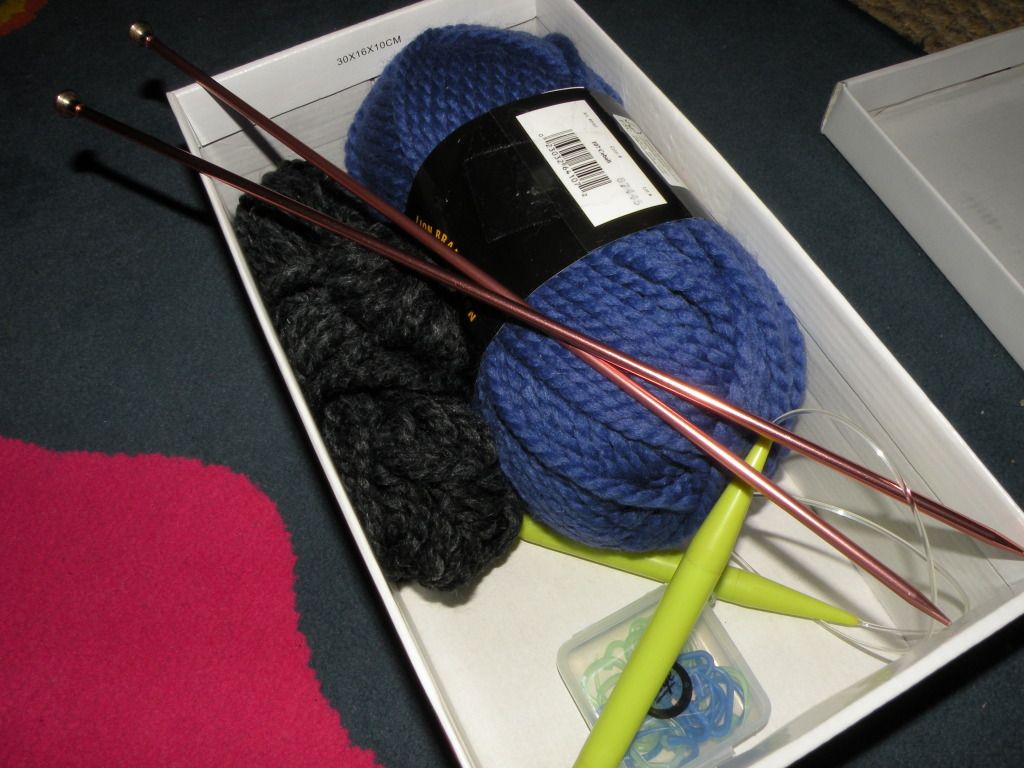 But not knowing how to knit in the round (or even what was going on with circular needles?) I had to find a tutorial for it. So I found
knittingtipsbyjudy on YouTube
.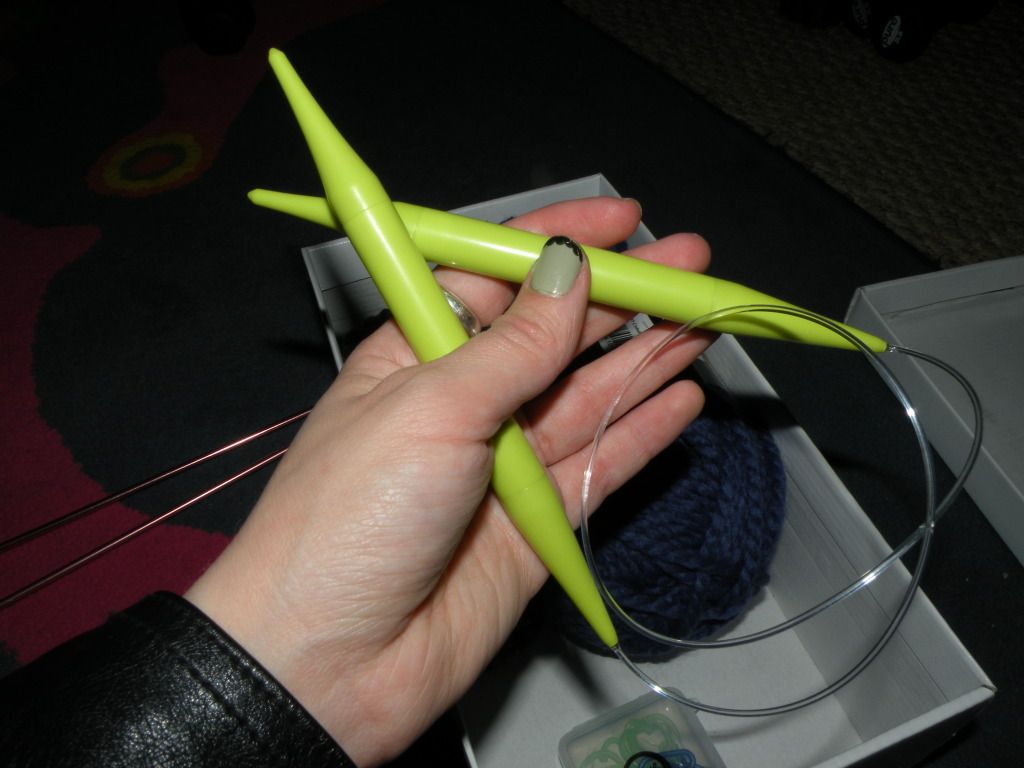 I looked through her some of other tutorials and they were super helpful! And I'm seriously thankful for knittingtipsbyjudy, because that's definitely the reason I was able to figure out how to knit on circular needles. I think, including figuring out knitting on circular needles that it took me about three hours to knit the cowl. Not exceptional, but pretty good for learning and messing up a few times as I went.
I used Lion Brand Wool-Ease Thick and Quick. This cowl was in charcoal, and I also picked up a skein of cobalt for another cowl that I plan on making.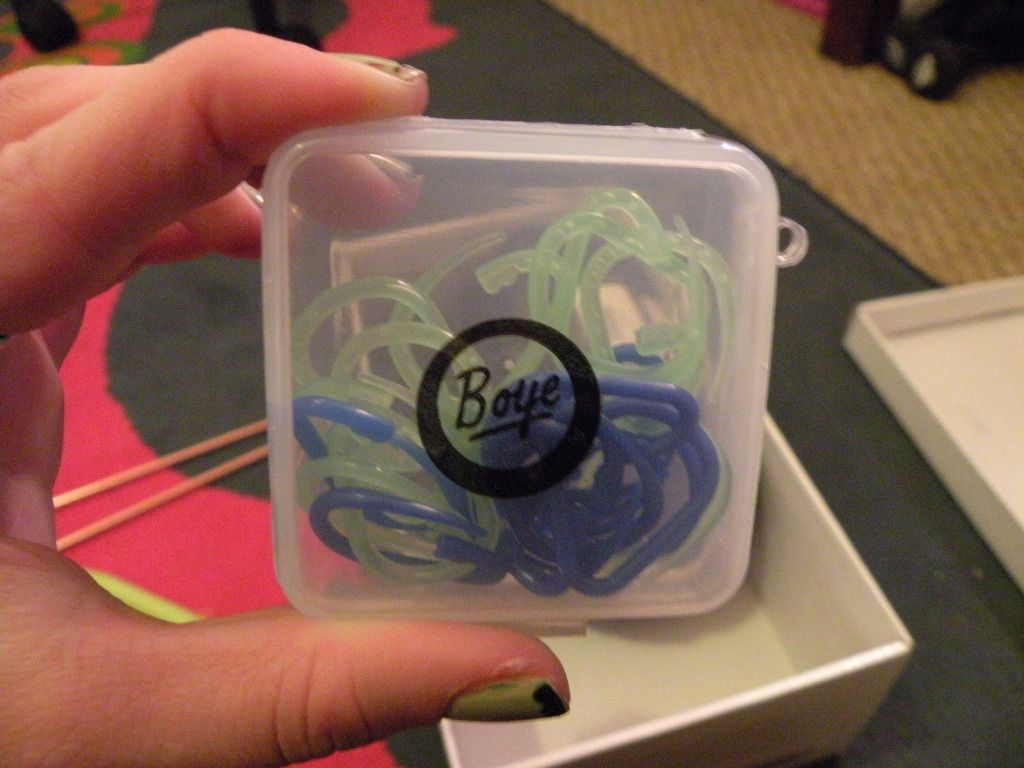 It was also my first time using stitch markers. I wasn't really sure what to look for and didn't want to invest in fancy dangly ones. So I wound up getting this "carabiner" style. I believe I selected them because they a) fit over the size 17 needles and b) were the cheapest.
It may be sort of silly though, as it's been abnormally warm this winter. I will say that the cowl does manage to keep me warm and I don't run the risk of it falling off of me! Wait... I'm not sure if that was ever an issue.
But I can still bury my face in it, which is really, really nice on windy days.